Health
News
Jaggery Winter Benefits: Jaggery cleanses the lungs from inside, know 5 benefits of eating it in winter
Jaggery Winter Benefits Jaggery is widely consumed in the country. Especially because it is considered a healthy alternative to sugar. If you like jaggery, then definitely eat it in winter. You would be surprised to know but jaggery also works to clean the lungs.
The winter season is also known for enjoying full enjoyment of food and drink with cold winds. This season is incomplete without laddoos, jaggery chikki and gajak. Laddoos, Halwa, Chikki and Gajak are definitely eaten after lunch and dinner in this season. Sesame, ghee and dry-fruits are used in these things, which benefits health in many ways.
Read More news: –https://prgazette.com/news/winter-health-tips-the-habit-of-sleeping-wearing-a-sweater/
Today we are talking about jaggery, whose consumption works to benefit in every season. contains many nutrients, which keep you warm in the cold and also strengthen immunity. You will be surprised to know, but it has been proved in many researches that also works to make the lungs healthy.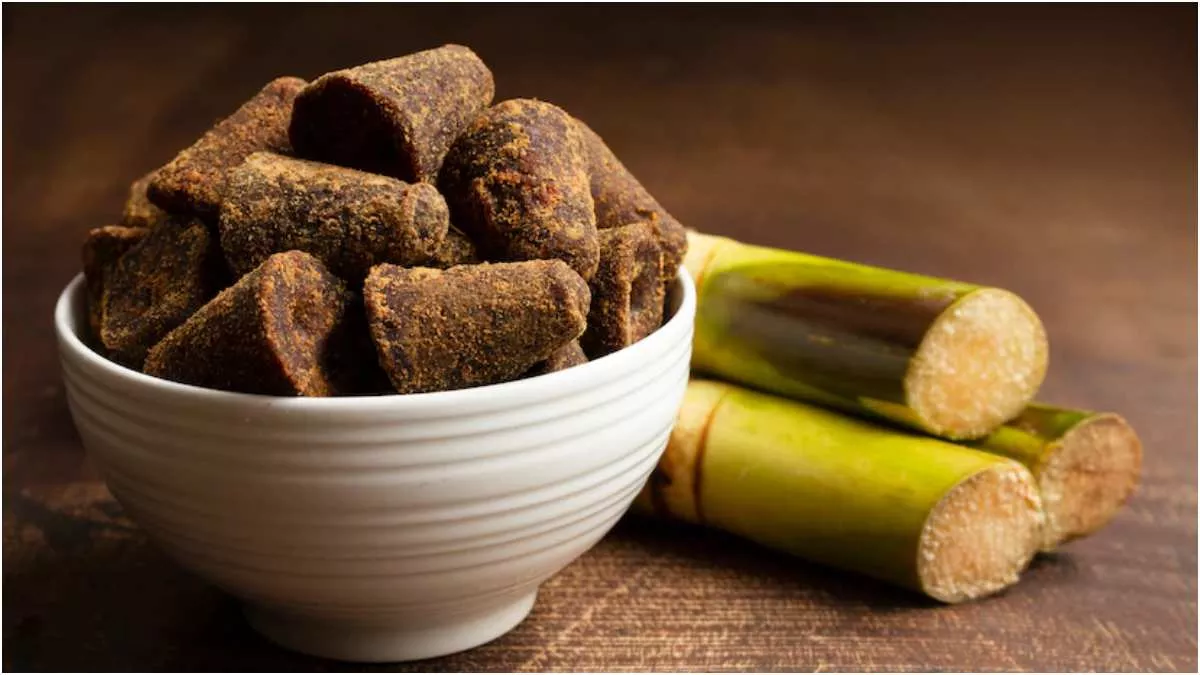 1. Controls asthma and prevents chest congestion
Jaggery is also known as a causative agent. According to a study in the European Journal of Pharmaceutical and Medical Research in 2016, works to cleanse the lungs, stomach, intestines, throat and even the respiratory system. So if you want to avoid pollution and dust, then definitely eat a piece of daily.
2. Jaggery gives warmth in cold winds
If you believe in Ayurveda, you would know that has a warming effect. This means, if you eat it in the winter season, it increases your metabolism, which keeps the body warm. This heat helps to dilate the blood vessels and improves blood flow.
3. Jaggery is also beneficial for migraine
According to a ResearchGate article, consumption of benefits migraine patients. It is full of minerals like iron, magnesium, potassium, calcium, manganese, zinc and selenium, which are beneficial in migraine.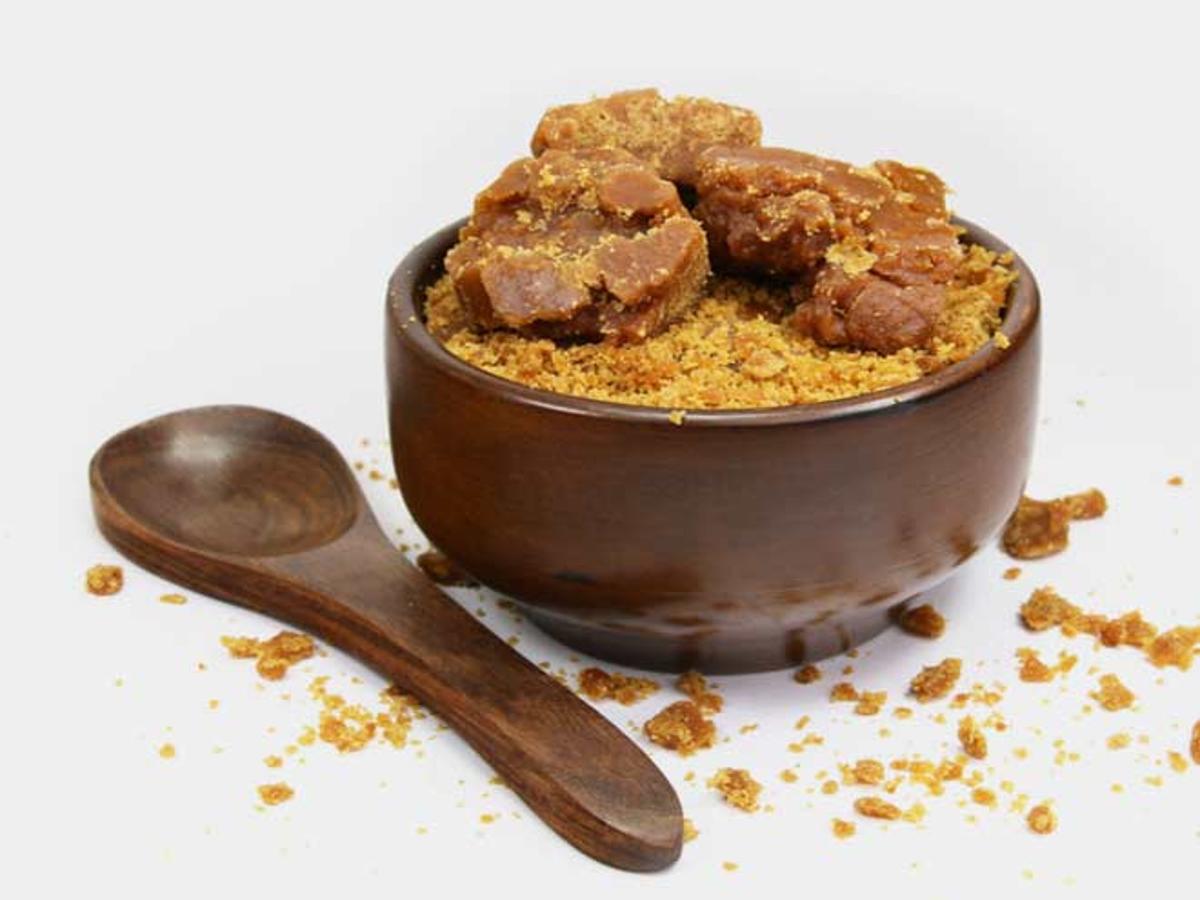 4. Jaggery is no less than a panacea in periods
According to a 2016 report published in the Pakistan Journal of Pharmaceutical Science, a diet rich in sugar can improve mood and relieve anxiety. That is, if you eat jaggery during periods, it will improve your mood and make you feel energetic.
5. Jaggery is a treasure of minerals
If we talk about the nutrients of , then it contains a good amount of phosphorus, calcium, iron and vitamin-B. Apart from this, it also contains magnesium, which strengthens the nervous system.