Health
News
WHO's advice 'Don't give children cough syrup of Noida's Marion Biotech Company'
World Health Organization After the death of children in Uzbekistan, the World Health Organization has described the cough syrup made by Marion Biotech Company as contrary to quality standards. It is advised not to use it for children.
The World Health Organization (WHO) has recommended that two cough syrups made by Noida-based company Marion Biotech should not be used for children in Uzbekistan. In a medical product alert on Wednesday, the WHO said that substandard medical products manufactured by Marion Biotech are products that do not meet quality standards.
Read More Health News: –https://prgazette.com/news/bathua-winter-benefits/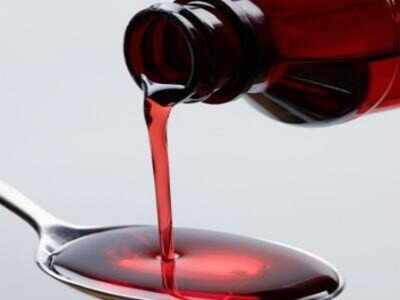 Quality standards not met
This WHO Medical Product Alert refers to two contaminated products that have been identified in Uzbekistan, the World Health Organization said in an alert posted on its website. It was reported to WHO on 22 December 2022. Contaminated medical products are products that fail to meet quality standards or specifications. The alert said the two products are AMBRONOL syrup and DOK-1 Max syrup. The declared manufacturer of both the products is Marion Biotech Pvt Ltd (Uttar Pradesh, India). The manufacturer has not provided a guarantee to WHO regarding the quality of these products.
cough syrup sample test
According to the WHO, the cough syrup samples were tested in national quality control laboratories of the Ministry of Health of Uzbekistan. The test found that both the products contained Diethylene Glycol or Ethylene Glycol in quantities contrary to the standard as contaminant. It was also said by WHO that both these products can have marketing authority in other countries as well. They can also be distributed through informal markets in other countries or regions. The United Nations health agency said the products are unsafe and that their use can cause serious illness or death, especially in children.
Marion Biotech Company's production license suspended
Significantly, on December 22, Uzbekistan alleged that 19 children had died after drinking cough syrup manufactured by Marion Biotech Company. In this regard, the Uttar Pradesh Food Safety and Drug Administration Department had suspended the production license of Marion Biotech Company on Tuesday. Drugs Inspector Vaibhav Babbar said that the production license of Marion Biotech Company has been suspended for not providing sufficient documents.